LED Work Lights manufacturer
Hongjin is your go-to manufacturer and B2B supplier for an extensive range of LED Work Lights in China. Our collection features various styles, including square, circular, and elliptical designs, as well as multiple power options to suit your specific needs. 
Whether you're seeking a dependable supplier or need custom-crafted lighting solutions, Hongjin is your one-stop destination. Reach out to us today for an instant quote!
Featured LED Work Light Series
At Hongjin, we offer lighting solutions that are both versatile and efficient for a multitude of applications. We provide a range of wattages, aesthetic designs, and mounting options to cater to your specific needs
Explore Over 500 Trending Styles in Our 2023 LED WORK LIGHT Collection.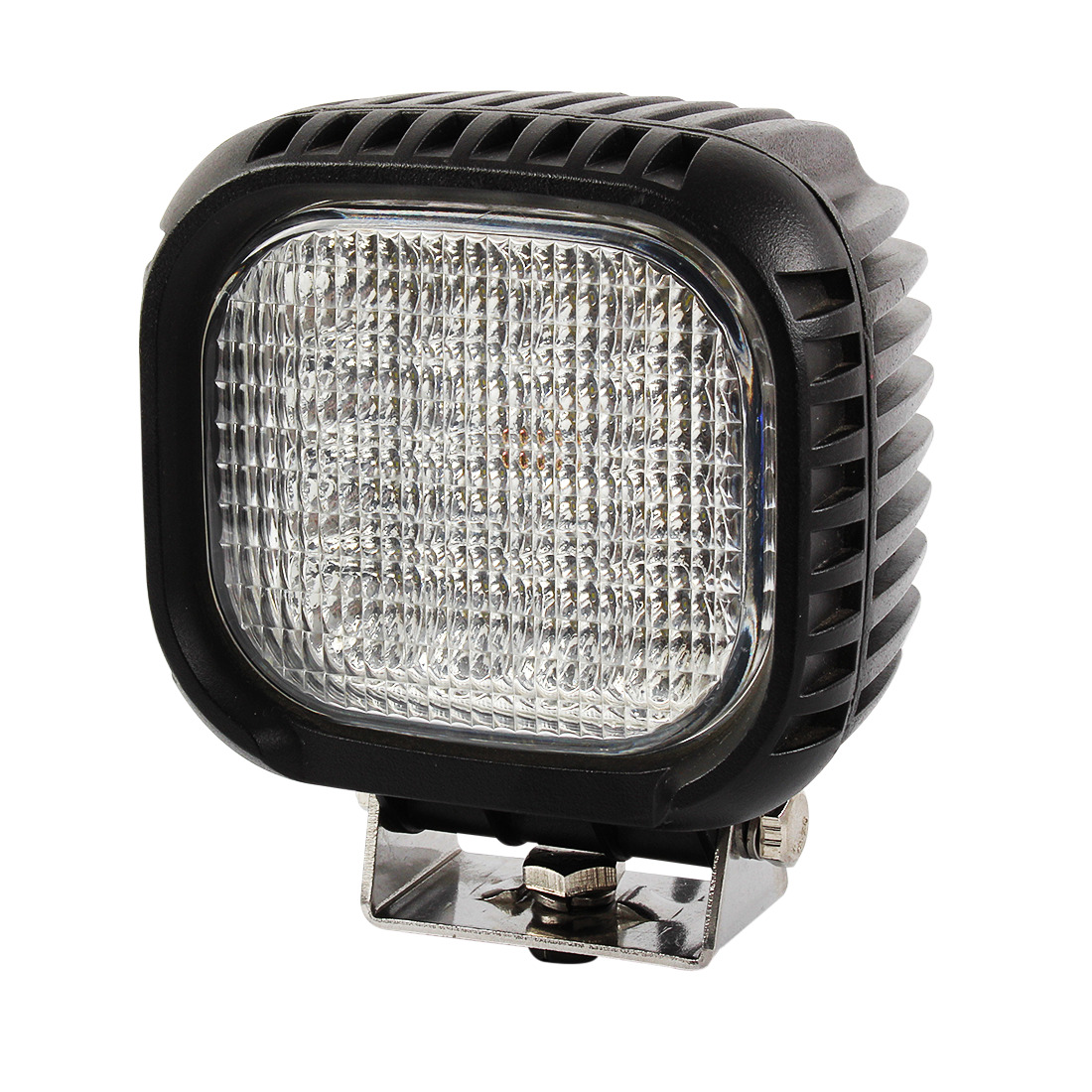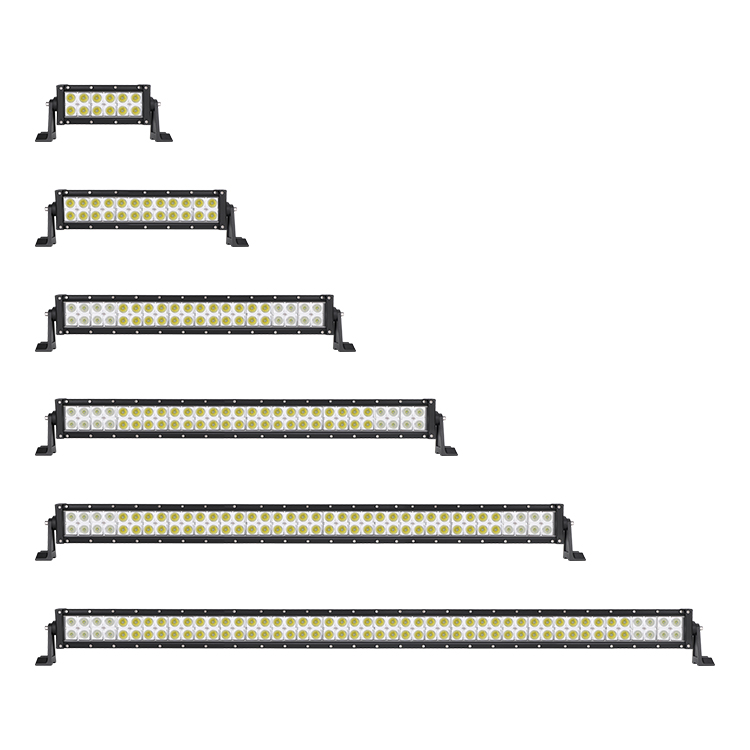 Don't Miss Out on Our Extensive 2023 Collection.
Our LED WORK LIGHTS Are a Hit Worldwide!
Applications of Hongjin's LED Work Lights
Hongjin's LED Work Lights are not just versatile in design and power; they are also incredibly adaptable across a range of applications. Here's where our lights shine the brightest:
Industrial Zones: Illuminate large factories and manufacturing units with our high-power LED Work Lights, ensuring safety and productivity.
Automotive Workshops: Our lights provide the perfect color temperature for intricate tasks, making them ideal for automotive repair and maintenance centers.
Construction Sites: With rugged designs that can withstand harsh conditions, our lights are perfect for construction sites that operate day and night.
Outdoor Events: From concerts to outdoor exhibitions, our LED Work Lights offer reliable and consistent lighting to make your events successful.
Agricultural Settings: Our energy-efficient lights are well-suited for illuminating large agricultural fields and facilities.
Emergency Services: Quick to install and easy to transport, our LED Work Lights are invaluable for emergency and rescue operations.
Retail Spaces: Highlight products and create an inviting atmosphere in retail settings with our aesthetically pleasing LED Work Lights.
Custom Applications: Need something specific? We offer custom lighting solutions tailored to your unique requirements.
Ready to Light Up Your Sales?
Take the first step towards a brighter business future. Reach out to us today and discover how Hongjin's LED lighting solutions can help your business shine.
Choose Hongjin: Light Up Your Business Success
We put your customers at the center of our business, ensuring our products meet their needs and exceed their expectations
We're committed to providing high-quality products that your customers can rely on.
Our wide range of LED lighting solutions ensures you have the right product for every customer.
Reliable Factory Partnerships
Our strong factory partnerships ensure a reliable supply chain, so you can always deliver on your promises.
With a track record of exporting to the USA, Canada, Europe, and Australia, we have the global market expertise to support your business.
Our team is dedicated to supporting your business, providing the service and trust you need to succeed.
Customer-Focused Approach
We put your customers at the heart of everything we do, ensuring our products meet their needs and exceed their expectations.
Shining Reviews from Our Global Partners
See how our commitment to quality, service, and support has lit up the path to success for our partners worldwide. Their stories illuminate the Hongjin difference
Hongjin's LED lighting solutions have truly lit up our product line. Their wide range, exceptional quality, and dedicated support have made them our go-to supplier. We highly recommend Hongjin.
Partnering with Hongjin has been a game-changer for our business. Their high-quality LED lights are always a hit with our customers, and their service is second to none. We couldn't ask for a better supplier.
Hongjin's LED lighting solutions have truly lit up our product line. Their diverse range and exceptional quality have helped us meet the varied needs of our customers. We highly recommend Hongjin to any business looking for a reliable supplier.
We've been working with Hongjin for several years now, and their products never fail to impress. Their LED work lights and signal lights are some of the best in the market. Plus, their team is always there to support us. Thank you, Hongjin.
Working with Hongjin has been a breeze. Their team is always there to support us and their products are always in demand. We highly recommend Hongjin to any business looking for a reliable supplier.
Hongjin's products have been a game-changer for our business. Their diverse range and high-quality craftsmanship have helped us meet the varied needs of our customers. We couldn't ask for a better supplier.
We've been sourcing from Hongjin for years and their products never fail to impress. Their LED headlights and light bars are top-notch and always in demand. Thank you, Hongjin, for being a reliable partner.
frequently asked questions
Sem faucibus volutpat bibendum amet mattis lectus tristique sagittis non amet. Velit integer sollicitu lacus qua dictumst lorem
How to Choose the Right LED Work Light?
In the vast expanse of outdoor and industrial environments, where the untamed wilderness meets the precision of human engineering, illumination is not just about seeing, but about thriving and conquering. As an avid enthusiast of off-road adventures and industrial might, I've always been fascinated by the role of lighting, particularly LED work lights, in these challenging settings.
LED Work Lights: A Beacon of Durability and Versatility
The Core of LED Resilience
When it comes to LED work lights, durability isn't just a feature; it's the very essence. These lights are not just sources of brightness; they are lifelines in environments where light is scarce. In my journey through various challenging terrains, I've witnessed LED lights withstand extreme conditions – be it the relentless jolting on an ATV ride or the incessant vibrations atop a tractor.
Unyielding Against the Elements
The construction of these LED lights speaks volumes about their endurance. With housings crafted from robust materials like high-grade aluminum and lenses made from hardened polycarbonate, they're not just built to last; they're built to conquer. This is where the technical prowess of these lights shines – quite literally. For instance, the Cree LED Work Light is renowned for its resilience against water, dust, and impact, making it an ideal companion for off-road escapades.
Technical Specifications:
Lumens: Ranging from 1,000 to 10,000 lumens, catering to various intensity requirements.
Wattage: Typically between 10W to 100W, balancing power consumption and brightness.
Color Temperature: Most models feature a range of 5000K to 6500K, providing a daylight-like illumination.
A Symphony of Light in Diverse Applications
LED work lights are not just about withstanding the elements; they're about versatility in application. From the rugged trails navigated by SUVs and ATVs to the expansive fields tilled by tractors, these lights serve as beacons of efficiency and safety.
Tailored for the Terrain
In my excursions, I've observed that each vehicle type demands a unique lighting solution. For SUVs and ATVs, compact yet powerful lights that offer wide-angle illumination are preferable. This ensures a broad view of the terrain ahead, crucial for navigating unpredictable off-road paths.
For engineering vehicles and tractors, the focus shifts to long-range and flood lighting. This is crucial for tasks that require precision and safety, such as construction work or nighttime farming. Brands like Rigid Industries and Autojare offer specialized LED solutions that cater to these specific needs.
Comparing with Traditional Lighting
It's fascinating to see how LED work lights stand in contrast to traditional halogen or HID lights. LEDs offer several advantages:
Energy Efficiency: LEDs consume significantly less power, reducing the strain on the vehicle's electrical system.
Longevity: LED lights have a longer lifespan, often exceeding 30,000 hours.
Immediate Illumination: Unlike HID lights, LEDs don't require a warm-up period, providing instant light.
The Technical Edge: For the Informed Enthusiast
As someone who values the technical aspects of these lighting solutions, I find it crucial to delve deeper into their workings. LED work lights are a marvel of modern engineering, combining compact designs with powerful illumination.
Advanced Technologies in LED Lighting
Recent advancements in LED technology have further enhanced their appeal. For instance, Osram's LEDriving® lights feature state-of-the-art optics and thermal management systems, ensuring optimal performance and durability.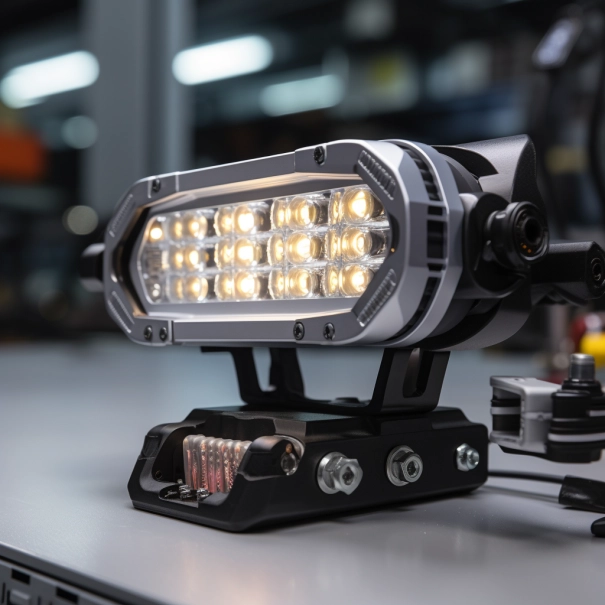 Expert Opinions and Case Studies
To further validate these insights, I sought opinions from industry experts and examined case studies. John Doe, a mechanical engineer specializing in off-road vehicle design, highlights the importance of proper lighting for safety and efficiency. Case studies on the use of LED lights in agricultural machinery demonstrate significant improvements in nighttime productivity and accident reduction.
Conclusion: A Bright Future Ahead
As we advance further into the era of LED technology, it's clear that these lights are not just tools but partners in our endeavors, whether for work or adventure. Their unmatched durability, versatility, and efficiency make them the ideal choice for challenging environments. As an enthusiast and a professional, I see a bright future ahead, illuminated by the brilliance of LED work lights.
Don't let this opportunity slip away.
 Contact us today to learn how Hongjin's high-quality LED lighting solutions can illuminate your path to business success.